When you're up against a wall
and feelin like you"ll fall
Down in the pit
Down in the shit
Remember me
I'll be there to lend a hand
to help you take a stand
Remember me
When you're feelin kinda low
and life has lost its glow
Remember me
I"ll be there to lend a hand
Cause you know life can be grand
This I know
This I know
Remember me
10/06/19
Jeanne L. Thompson
The Peace Train 
The Train of Life
Oblivious
On the river where she walked
She found Peace
She could sit for hours
The tiny woman in the big floppy hat
Oblivious
with the various array of sunglasses
Watching the clouds
Watching the ducks
Watching the boats sail by
Oblivious
to the tiny woman in the big floppy hat
and the various array of sunglasses
Watching the clouds
Watching the people
Oblivious
To the tiny woman in the big floppy hat
and the various array of sunglasses
Just before sundown
on the river where she walked
Some One who was pining
for one last walk together
looked up to the clouds
And she sent her this image
As the night sky took over
on the river where she walked
Jeanne L. Thompson
Now she is watching over us and she doesn't need sunglasses. She is a guiding Light.
Her image
herself a work of art
A soft caress
A gentle touch
a kind word
a song that sears
a burning light
Her image
herself a work of art
an understanding smile
a graceful move
a dance with Love
a re-Minder
that we are not alone
13/06/19
Jeanne L. Thompson
Special thanks to Jimmy MacChelsea for the first line❤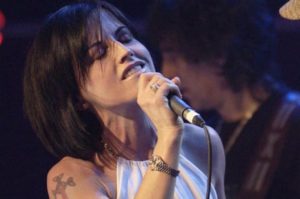 Sweet Angel. There will sadly be no more new music from you because you are gone.
But the music you have given us will stay for ever and ever. Also your beautiful and
fantastic voice will stay with us. Your lyrics are so thoughtful and caring. Written with love and understanding. Sweet Angel, thank you for all the music you have given us, it will help us through our sadness🙏🏻. Miss you when you are gone♥️♥️♥️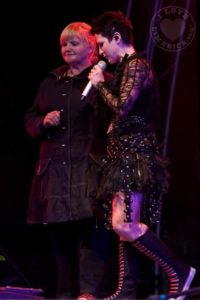 Mother I had a job to do
I came to do it well
I did it all to get peace on Earth
now only time will tell
Mother you had a job to do
You came and did it well
And whenever I think of the love
you give
It makes my dear heart swell
Mother I have a job to do
now I've left this Earth
I love you still with all my will
and for bringing me to birth❤
14/06/19
Jeanne L. Thompson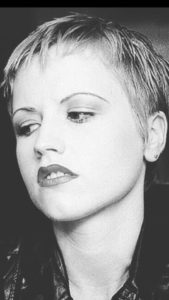 ❤
She is protected in the light
She is in the stony garden
She is in the white light
always with you
She is flying free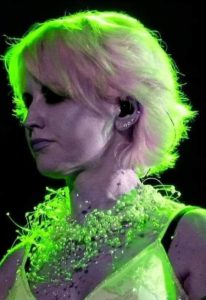 On the river walk beauty lies
Unleashed in patterns
Not far from the magic
that is your place
Beauties bound together
as lovely light lace
In a sacred mystery
Beloved together
Grown
like a tapestry of beauty
Known as love intertwined
You can sense and feel
reach out to delight
in bright white beauties
tiny heavenly promises
and possible futures
of hopes and joy
Your dreams triggered
they give you sweetness
in this moment
You are all but pride
This place calls out to
sense, to feel alive
Bright white beauties
intertwined
Combined to see
Unleashed in patterns
Release your shackles
You dream along
When you walk
when you are on
this inner talk
No time for worry
Just be
Be around bright white beauties
unleashed in patterns
as a tapestry
of lovely light lace
Nature's sacred mystery
on your river walk flight
You see
bright white beauties
bathed in evening light
On the river walk
beauty lies
Susan Gerards
13-06-2019
Picture by
Jeanne L. Thompson
Let the luck of the Irish spin you a real
Cause if it"s love you"ll be needin
We"ll help you to feel
We'll spin our great yarns to all who would hear
the luck of the Irish gifting some cheer
Well we may tell ye some tales
that would curl others toes
But you see we Irish stand up to our foes
We will stand right behind you through thick and through thin
and when life gets too fast
we'll help you to grin
For the luck of the Irish will not let you down
and you might even find a jewel in the crown
17/06/19
Many thanks to Chris Anderson.for the inspiration❤🌈❤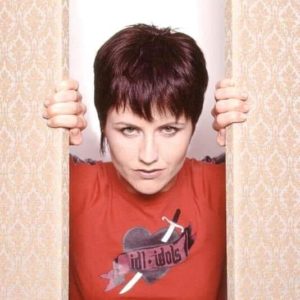 When you think of an idol
in your eyes they are strong
When really they are you
who may have also suffered a thousand
times
to heal the wounded heart
What you see in me is you
Each face
each line
each verse
When you think of an idol you look up
not in
Where what you feel is mine
And what I feel is yours
Laughter is the key
Strength is the virtue
And Love is at the heart of it
I-Dol
30/06/19
Jeanne L. Thompson
Do you see the little twinkle
the twinkle in my eye?
Some say I may bewitchin ye
But the pure heart does not lie
It"s sometimes just a feelin
A little nudge or two
when you think that no one's lookin
and you know not what to do
Listen to your heart
for it will show the way
Like the trees mirroring the waters
Let it have its say
It really doesn"t matter
whether it's happy or it's sad
The main thing is that your'e feelin it
and that just makes me glad
06/07/19
Jeanne L. Thompson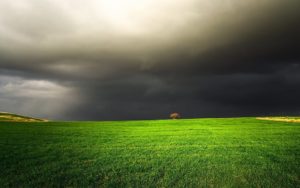 Let's visit
the blazed bitter fields
Where souls have been ripped away
Where past replaced imprints
now future remains
Where silenced characters once paved their way
Darkened paths now coloured
and heaven knows your name
Nothing has been the same
Since you traveled
Since you encountered
It was then you signed on
for burnt truths
and buried answers
Where mice crawled fields
of seaweed coloured grasses
You hid your face in doomed offers
for no one to blame
There was magic to crave for
Eternity knew your steps
and all it would take
How life was nothing but fear
Though safety always near
Life was beauty and stories to tell
forced adventures your heart did dwell
See future will stay
as we meet now today
in burnt buried tales
near seaweed coloured grasses
Where your hand greets my hand
Where heaven knows your name
Susan Gerards
11-07-2019
I could be sitting.anywhere
On a hillside or on the street
I could be the peasant walking beside you
I could be in the eyes of someone you meet
I could be a thousand miles away from you
an angel that hears your call
I could be standing right beside you
Making sure that you don't fall
I could be a wealth of creativity
a spark that lights your way
We can be everything that we desire
when we lend our hearts this way
14/07/19
Jeanne L. Thompson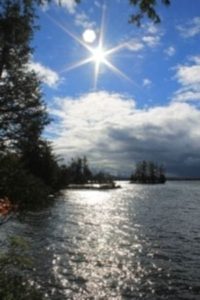 Waters edge
Grains of sand mixed with stone
Ancient
like the roots I was standing in
Ancestral tears floating by
as I walked
Stones underneath my feet
Each one presenting itself
Burning and burrowing on my soles
Re-Leasing the pressure
of daily existence
like a prayer feather on the wind
Laying back on the silky softness
the lake's caress
Nurturing the child
that was me
Traveling these roads
Fishing these waters
Walking these forests
Hunting for truth
Today I give thanks
for the wisdom of these pines
and for the blue dragonflies
Six couples
Floating and frolicking on a frond
A blade of grass
formed by our Mother
into a wish
I smiled and said yes to all of them
26/07/19
Jeanne L. Thompson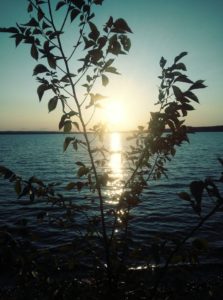 Days end
Waves lapping softer now
Still echoing like a song
The air feels electric
Charged with possibility
Energized by the sun
as it hangs
Like a golden globe
Shimmering a path before me
Millions of tiny sparkles
caressing the shore
Like a mother's kiss
as I sit on the sand
wrapped in the arms of nature
and the beauty of the moment
28/07/19
Jeanne L. Thompson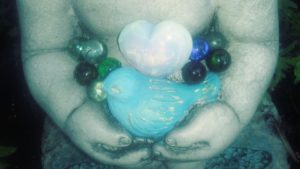 Lost soul
Look within and you will find
the road less traveled
Has the most jewels
Lost soul
Look within and you will
find yours"Elf
Waiting for you to play
a game
You are not lost
You are on a journey
It may appear as if you
have nothing but that
couldn't be further from
the Truth
You have much wealth that lies
in the palms of your hands
Open them so they may glisten in the sun
For they hold your story
Your unque basket of jewels
that you have collected along
The Way
Isnt that why you came?
Much love in these intense times
Jeanne L. Thompson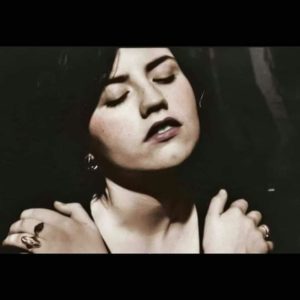 What is it about the flames of desire?
Do they burn in anger
or has Love raised you higher?
Love doesn't focus on petty things
Love is spontaneous, much joy it brings
Love has no rooms for hatred or greed and when there's no judgement, many souls will be freed
Love has no conditions because it comes
from the Source
And anything created from Love is a Force
It's our only salvation, it's our only defence
It's the only thing that makes any sense
of the darkness of jealousy, grief and despair
Unlock your heart and feel the love there
Trust in what your heart has to say
Let love be your guide every day❤
13/08/19
Jeanne L. Thompson
When will the pain fade?
When will the hurt go away?
When will the art be enough?
It never will, many say
Like a wound that heals over time
Is never really gone
Like a song that never dies
It"s melody lingers on
Like a lovesick lovers last kiss
Or a promise to settle a score
The pain of losing you
Has left us wanting more.
01/08/19
Jeanne L. Thompson
Photo by Kip Carroll Photography❤
Here I am, what do I see?
Faith as far as the eye can see
Much healing too and the freedom to be
Straight as a thoughtform down.the track
Leaving fear behind and never lookin back
Here I am, what do I see?
I've gifted myself with the will to be
The will to create and carry on
The gift of turning feelings to song
Here I am, what do I see?
A world where some have lost the will to be
A world that's lookin for the light
Here I am, what do I see?
This vision I now pose to thee
Imagine Peace, be the Light
For Love has the power to win this fight
14/08/19
Jeanne L. Thompson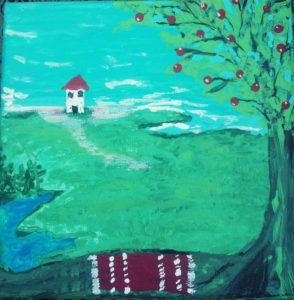 Fairytale – Acrylic on Canvas by moi❤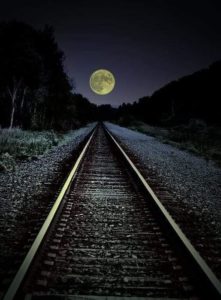 Grandmother moon
What is it that you will speak with me about today?
I speak about expansion and patience
In order to expand, we must first contract
This is a time of making ready
There is a completion for some things
It is a time of new beginnings as well
Every thing lies in the balance
You must not force your way, you must win it
Life is a Game
You can sit in the parlor and play or expand your fields of vision
Expand your sense of time
Play with it
Revel in it
Avoid restricting it with rules
For it has it's own rules
Time marches to and waits for no one
It just is
Sitting there
Branches offered
Paths opening up
I speak about the heart
for there is no room for reluctance
No room for conditions
No room for stipulations
The heart is pure love
And so dear one, are you
Re-member that and flow with it
Jeanne L. Thompson
14/08/19
Happy Full Moon in Aquarius❤