When you're up against a wall
and feelin like you"ll fall
Down in the pit
Down in the shit
Remember me
I'll be there to lend a hand
to help you take a stand
Remember me
When you're feelin kinda low
and life has lost its glow
Remember me
I"ll be there to lend a hand
Cause you know life can be grand
This I know
This I know
Remember me
10/06/19
Jeanne L. Thompson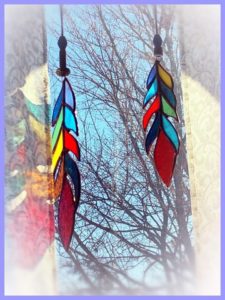 The Peace Train 
The Cranberries
The Train of Life
The Cranberries – I'm Still Remembering
The Cranberries – Concert Basic C 1995
Peace Be With You~Jeanne L Thompson's newest release !
Wake Me When It's Over Clip
The Cranberries Raining In My Heart
The Cranberries – Wheel of Misfortune 1996
THE CRANBERRIES
THE CRANBERRIES-Hollywood
Cranberries – Hollywood live in Detroit 1996
The Cranberries – Promises 1999 "Paris" Live Video
The Cranberries- There is A Light That Never Goes Out (The Smiths Cover)
This Live street performance of "Uncover" by Zara Larsson is… 🔥🔥
Roger Waters sings Wish You Were Here for Julian Assange
There Is No War – Jeanne L. Thompson and the Peace Train
Out Of The Mire – Jeanne L. Thompson and the Peace Train
Peace Be with You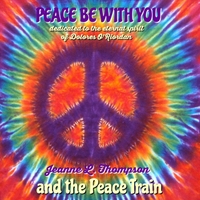 PEACE BE WITH YOU DOLORES xo
On this 15th day of January 2020, the 2nd anniversary of the passing of our beloved
Dolores, the original music dedicated to her eternal flame is ready for your ears.
This project has been 2 yrs in the making and I am so great-full to have it to share with you.
Please find link to download your digital copy from CD Baby below
Peace Be with You
You can also order a physical Cd by emailing thepeacetrain3@gmail.com using subject heading Peace Be With You Cd
So much love and gratitude to you all!
Jeanne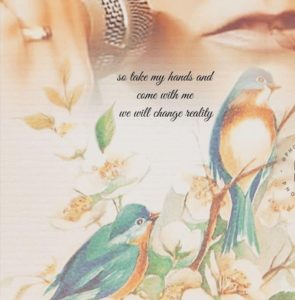 Stretch out my hand
There's lightblue, a glove
Stretch out my hand
A sleeve, your hand
Take turns in the sand
Step aside infinite
Do not hide
A message of love
As lightblue the touch,
your glove
A warmth this day
Stretch out my hand
Not at this soil, not today
as cold, as cold
Someday
we will meet in new warmth
Meet in arms outstretched
In millions of arms that reach
Your message of love
is today
Susan Gerards
15/01/2020
* In memory of Dolores O'Riordan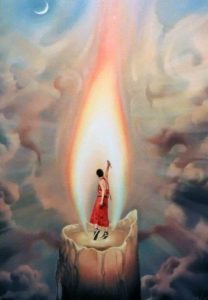 You're in a guiding light
Now taking care of souls
And down here we listen
We are still listening
A tapestry of gold
surroundig you
Susan Gerards
26-10-2019
Please take over the Flame and let her travel 🙏
To the memory of
Dolores O'Riordan
6 sep 1971 – 15 jan 2018
Oblivious
On the river where she walked
She found Peace
She could sit for hours
The tiny woman in the big floppy hat
Oblivious
with the various array of sunglasses
Watching the clouds
Watching the ducks
Watching the boats sail by
Oblivious
to the tiny woman in the big floppy hat
and the various array of sunglasses
Watching the clouds
Watching the people
Oblivious
To the tiny woman in the big floppy hat
and the various array of sunglasses
Just before sundown
on the river where she walked
Some One who was pining
for one last walk together
looked up to the clouds
And she sent her this image
As the night sky took over
on the river where she walked
Jeanne L. Thompson
Now she is watching over us and she doesn't need sunglasses. She is a guiding Light.
Her image
herself a work of art
A soft caress
A gentle touch
a kind word
a song that sears
a burning light
Her image
herself a work of art
an understanding smile
a graceful move
a dance with Love
a re-Minder
that we are not alone
13/06/19
Jeanne L. Thompson
Special thanks to Jimmy MacChelsea for the first line❤
What child is this in Rainbow garb
that speaks of gracious ease?
Like Mother Mary, spreading Love
for it's a powerful seed
Shining bright through the night
The white horse is her steed
Wisdom's child
with the tooth of truth
on its way to being freed
What child is this, a sacred heart?
with the message that we play our part
in a peaceful re-Solution
to the current Reveal-ution
2020 here we come
The turning point to be as One❤
For what is evi-L except a life live-D without Love?
The time has come to let love Reign
For our world is turning once again
24/12/19
Jeanne L. Thompson
Rainbow Woman
has her head
moving forward
Without dread
Looking outward
All she sees
All the moments
she will seize
Rainbow Woman
Colours bright
Shining through
your darkest night
Guiding you along the way
for when hearts touch hearts
there's much to say
01/03/2020
Jeanne.L. Thompson
Sweet Angel. There will sadly be no more new music from you because you are gone.
But the music you have given us will stay for ever and ever. Also your beautiful and
fantastic voice will stay with us. Your lyrics are so thoughtful and caring. Written with love and understanding. Sweet Angel, thank you for all the music you have given us, it will help us through our sadness🙏🏻. Miss you when you are gone♥️♥️♥️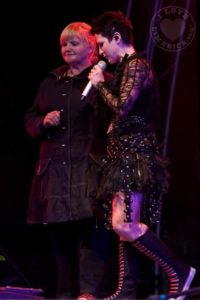 Mother I had a job to do
I came to do it well
I did it all to get peace on Earth
now only time will tell
Mother you had a job to do
You came and did it well
And whenever I think of the love
you give
It makes my dear heart swell
Mother I have a job to do
now I've left this Earth
I love you still with all my will
and for bringing me to birth❤
14/06/19
Jeanne L. Thompson
❤
She is protected in the light
She is in the stony garden
She is in the white light
always with you
She is flying free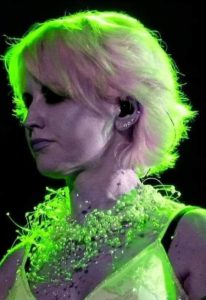 On the river walk beauty lies
Unleashed in patterns
Not far from the magic
that is your place
Beauties bound together
as lovely light lace
In a sacred mystery
Beloved together
Grown
like a tapestry of beauty
Known as love intertwined
You can sense and feel
reach out to delight
in bright white beauties
tiny heavenly promises
and possible futures
of hopes and joy
Your dreams triggered
they give you sweetness
in this moment
You are all but pride
This place calls out to
sense, to feel alive
Bright white beauties
intertwined
Combined to see
Unleashed in patterns
Release your shackles
You dream along
When you walk
when you are on
this inner talk
No time for worry
Just be
Be around bright white beauties
unleashed in patterns
as a tapestry
of lovely light lace
Nature's sacred mystery
on your river walk flight
You see
bright white beauties
bathed in evening light
On the river walk
beauty lies
Susan Gerards
13-06-2019
Picture by
Jeanne L. Thompson
Let the luck of the Irish spin you a real
Cause if it"s love you"ll be needin
We"ll help you to feel
We'll spin our great yarns to all who would hear
the luck of the Irish gifting some cheer
Well we may tell ye some tales
that would curl others toes
But you see we Irish stand up to our foes
We will stand right behind you through thick and through thin
and when life gets too fast
we'll help you to grin
For the luck of the Irish will not let you down
and you might even find a jewel in the crown
17/06/19
Many thanks to Chris Anderson.for the inspiration❤🌈❤
When you think of an idol
in your eyes they are strong
When really they are you
who may have also suffered a thousand
times
to heal the wounded heart
What you see in me is you
Each face
each line
each verse
When you think of an idol you look up
not in
Where what you feel is mine
And what I feel is yours
Laughter is the key
Strength is the virtue
And Love is at the heart of it
I-Dol
30/06/19
Jeanne L. Thompson
Do you see the little twinkle
the twinkle in my eye?
Some say I may bewitchin ye
But the pure heart does not lie
It"s sometimes just a feelin
A little nudge or two
when you think that no one's lookin
and you know not what to do
Listen to your heart
for it will show the way
Like the trees mirroring the waters
Let it have its say
It really doesn"t matter
whether it's happy or it's sad
The main thing is that your'e feelin it
and that just makes me glad
06/07/19
Jeanne L. Thompson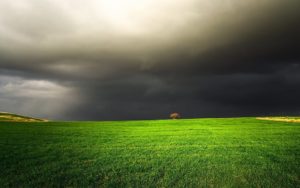 Let's visit
the blazed bitter fields
Where souls have been ripped away
Where past replaced imprints
now future remains
Where silenced characters once paved their way
Darkened paths now coloured
and heaven knows your name
Nothing has been the same
Since you traveled
Since you encountered
It was then you signed on
for burnt truths
and buried answers
Where mice crawled fields
of seaweed coloured grasses
You hid your face in doomed offers
for no one to blame
There was magic to crave for
Eternity knew your steps
and all it would take
How life was nothing but fear
Though safety always near
Life was beauty and stories to tell
forced adventures your heart did dwell
See future will stay
as we meet now today
in burnt buried tales
near seaweed coloured grasses
Where your hand greets my hand
Where heaven knows your name
Susan Gerards
11-07-2019
I could be sitting.anywhere
On a hillside or on the street
I could be the peasant walking beside you
I could be in the eyes of someone you meet
I could be a thousand miles away from you
an angel that hears your call
I could be standing right beside you
Making sure that you don't fall
I could be a wealth of creativity
a spark that lights your way
We can be everything that we desire
when we lend our hearts this way
14/07/19
Jeanne L. Thompson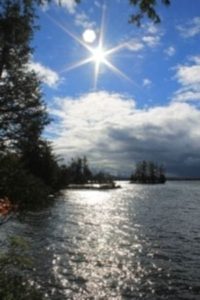 Waters edge
Grains of sand mixed with stone
Ancient
like the roots I was standing in
Ancestral tears floating by
as I walked
Stones underneath my feet
Each one presenting itself
Burning and burrowing on my soles
Re-Leasing the pressure
of daily existence
like a prayer feather on the wind
Laying back on the silky softness
the lake's caress
Nurturing the child
that was me
Traveling these roads
Fishing these waters
Walking these forests
Hunting for truth
Today I give thanks
for the wisdom of these pines
and for the blue dragonflies
Six couples
Floating and frolicking on a frond
A blade of grass
formed by our Mother
into a wish
I smiled and said yes to all of them
26/07/19
Jeanne L. Thompson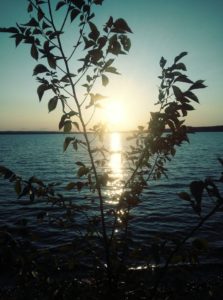 Days end
Waves lapping softer now
Still echoing like a song
The air feels electric
Charged with possibility
Energized by the sun
as it hangs
Like a golden globe
Shimmering a path before me
Millions of tiny sparkles
caressing the shore
Like a mother's kiss
as I sit on the sand
wrapped in the arms of nature
and the beauty of the moment
28/07/19
Jeanne L. Thompson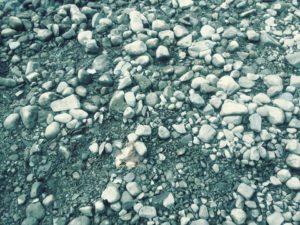 Like pebbles
Strewn every which way
Formed by the water
Shaped by the water
Smoothed by the water
Worn by the water
Each one unique
Each with a story
the nature of their tumbling
Like pebbles
so are we
Strewn every which way
Formed by the water
Shaped by the water
Smoothed by the water
Each one unique
And the river of life
Connects us all
31/03/2020
Jeanne L. Thompson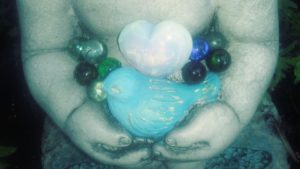 Lost soul
Look within and you will find
the road less traveled
Has the most jewels
Lost soul
Look within and you will
find yours"Elf
Waiting for you to play
a game
You are not lost
You are on a journey
It may appear as if you
have nothing but that
couldn't be further from
the Truth
You have much wealth that lies
in the palms of your hands
Open them so they may glisten in the sun
For they hold your story
Your unque basket of jewels
that you have collected along
The Way
Isnt that why you came?
Much love in these intense times
Jeanne L. Thompson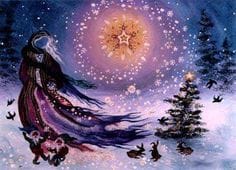 Gratitude is the Master Key❤
Letting go of all the old
Healing blue mixed with gold
Letting go of all that's passed
So the heart can feel some peace at last
Healing blue, mixed with gold
as you watch it all unfold
See it as a mystery, even though
you"re making history
There was once when you may have walked the line
without ever looking for a sign
And now you see them everywhere
Moving forward, time to share
December 2019
Jeanne L. Thompson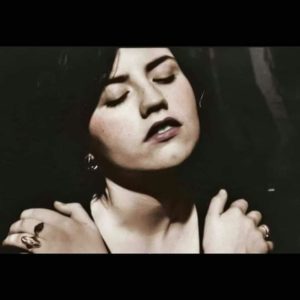 What is it about the flames of desire?
Do they burn in anger
or has Love raised you higher?
Love doesn't focus on petty things
Love is spontaneous, much joy it brings
Love has no rooms for hatred or greed and when there's no judgement, many souls will be freed
Love has no conditions because it comes
from the Source
And anything created from Love is a Force
It's our only salvation, it's our only defence
It's the only thing that makes any sense
of the darkness of jealousy, grief and despair
Unlock your heart and feel the love there
Trust in what your heart has to say
Let love be your guide every day❤
13/08/19
Jeanne L. Thompson
When will the pain fade?
When will the hurt go away?
When will the art be enough?
It never will, many say
Like a wound that heals over time
Is never really gone
Like a song that never dies
It"s melody lingers on
Like a lovesick lovers last kiss
Or a promise to settle a score
The pain of losing you
Has left us wanting more.
01/08/19
Jeanne L. Thompson
Photo by Kip Carroll Photography❤
Here I am, what do I see?
Faith as far as the eye can see
Much healing too and the freedom to be
Straight as a thoughtform down.the track
Leaving fear behind and never lookin back
Here I am, what do I see?
I've gifted myself with the will to be
The will to create and carry on
The gift of turning feelings to song
Here I am, what do I see?
A world where some have lost the will to be
A world that's lookin for the light
Here I am, what do I see?
This vision I now pose to thee
Imagine Peace, be the Light
For Love has the power to win this fight
14/08/19
Jeanne L. Thompson
Zum 79. Geburtstag von Joan Baez
Joan Baez – Diamonds and Rust (With Lyrics)
No one knows what moves the soul
To participate in a common goal
No one knows just what you see
in the things that will set your spirit free
No one knows what's deep within
Hidden in the lines on face and grin
No one knows the inner choice
until its free to give itself a voice
And now it's time for the lands of plenty
to pay their debts in 2020
This is a turning point for sure
a golden age for a heart that's pure
The time has come to let love reign
Anything else is just insane
I stand at the doorway in the light
My solemn vow to win this fight
12/01/2020
Jeanne L. Thompson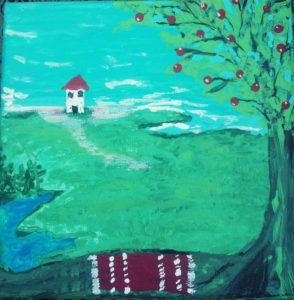 Fairytale – Acrylic on Canvas by moi❤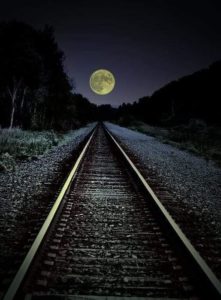 Grandmother moon
What is it that you will speak with me about today?
I speak about expansion and patience
In order to expand, we must first contract
This is a time of making ready
There is a completion for some things
It is a time of new beginnings as well
Every thing lies in the balance
You must not force your way, you must win it
Life is a Game
You can sit in the parlor and play or expand your fields of vision
Expand your sense of time
Play with it
Revel in it
Avoid restricting it with rules
For it has it's own rules
Time marches to and waits for no one
It just is
Sitting there
Branches offered
Paths opening up
I speak about the heart
for there is no room for reluctance
No room for conditions
No room for stipulations
The heart is pure love
And so dear one, are you
Re-member that and flow with it
Jeanne L. Thompson
14/08/19
Happy Full Moon in Aquarius❤
I haven't written about Dolores for awhile. Sometimes her passing hits me in waves and
I just finished surfing through what felt like a Tsunami.
I have not posted much and was on retreat during her birthday celebration September 6th.
I was celebrating her.in my own way, immersing myself on 55 acres of woods and streams.
Dolores loved the woods and so I thought it fitting
I also hosted a very special guest from Holland whom I met on the Dolores fan pages.
I have met many wonderful souls on these pages whose lives Dolores has changed forever and so I thought I would share this story about what happened for myself and
Susan Gerards this year on September 6th, 2019.
So as the story.goes, I picked up Susan.at the airport and after I had a meltdown when
I thought I couldn't find her and both our phones wouldn't work, we were on our way
to the Land of An as I call it. Being from.Holland, I think.she thought she had landed
on.another planet…10 days in the life of Jeanne😂
As you may or may not know, I am in the midst of recording a 10 song Cd inspired by and dedicated to her eternal spirit called Peace Be With You.
I am also in the midst of two books, one of them titled UnVeiling the Spirit World.
There is much information on how our angels, guides and loved ones connect.with us through symbolism and nature.
So. it was around 10:30 on this particular birthday night that Susan and I were celebrating together. We were walking down the path to this little cabin in the woods I wanted to show her. It was pitch black.save for our flashlights. I was just saying I wonder how Dolores Dreamfest is going when.suddenly something small flew out of the woods. I thought it
was a bat at first because only owls and bats fly at night. But no…this was a little bird who
swooped out of the woods and started flying at the cabin door. It pecked at the door 4 times, pooped twice and flew away leaving Susan and I with.our mouths open.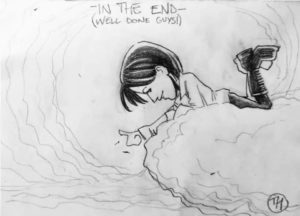 I laughed out loud because we both.instantly knew. in our hearts that it was Dolores saying Hi. The experience made us both.go to our separate areas to process.. As a result, a song came through for me called Fly Little Birdy Fly. I just got the melody down and recorded it and then Susan joined me in the kitchen to give it a listen.
I had already chosen what was to be the 8th song on the album but kept getting nudged
to insert this one instead as #9
I was sharing this with Jimmy MacChelsea, another huge Dolores fan and wealth of information about her work and he tells me that synchronistically Fly.Through was #9 on her
No Baggage Album!
My intention is for you to find comfort in the knowing that she is with us, helping us to find and create peace for ourselves and this world❤
Below you will find the words to the song I wrote on her birthday.
Dolores, I feel is flying high with all the LOVE
Ps. The bird is called a Fly Catcher❤
Fly little birdy, fly
in the night.sky, the night sky
Fly little birdy fly, you were sayin hi
You were sayin hi
Well some friends last.forever
and some are with you to stay
But you're on my mind whenever
You have something important to say
Fly little birdy fly
In the night sky, the night sky
Fly little birdy fly
You were.sayin hi
You were sayin hi
Well some friends would rather be forgotten
and some will be with you to stay
But you're on my mind whenever
You have something important to say
Fly little birdy fly
In the night sky, the night sky
Fly little birdy fly
You were sayin hi
You were sayin hi
Well some friends are there for the lovin
and some friends are there for the pay
But you're in my head whenever
You have something important to say
So fly little birdy fly
You.were the apple
the apple of our eyes
06/09/19
Jeanne L. Thompson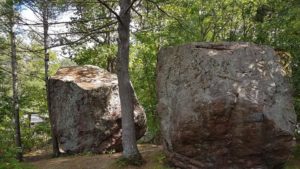 Last Sunday I had quite the experience.
Still on holiday in Canada me and my friend Jeanne were visiting the beautiful Adam & Eve Rocks and I had just walked around in adoration taking in the breathtaking beauty of the huge stony rocks being remnants of the Ice Age. ✨🌄
I decided to take one last walk placing my hands on the right stone and immediately felt the beautiful energy coming of the Eve rock, transporting and streaming through my hands as Earth connecting. I was amazed by the power of that place.  Walking up the stony stairs for one last picture out of nowhere I got bitten by an insect what I thought was a mosquito. Was I wrong…. Hello Hello Canadian Bee! 😳🐝 Susan Gerards
Light shone like lightning
on the darkest of trees
Light shone like lightning
the gold was not frightning
Will you please stay
and travel with me
This path that
withheld me
Houses not
near me
Dark was
before me,
around me
Before the light
found me
Is this the road we did not take
Blocked by obstacles of my mind
Crossroads I could not seem to find
Falling embers of the flames
Charred wood, smoke
All the same
Places forbidden
and forgotten woods left
Like wild-fire went its way
My mind would say,
Could we go back
and stay
Back to the
whispering voices fields
of golden hay
Will this one day be the field
Where I would sit down and pray?
Susan Gerards
28-3-2019
"Whispering Voices Fields"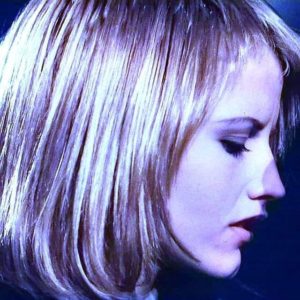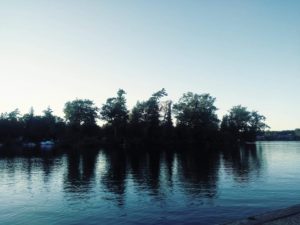 You always come back
You always step around
Return to the light
Finding the attachment
A bright bridge of thoughts
where you spoke and dwelled
The land you
would return to and reside
You always leave to
come back and stay
Inhabited as love in my mind
You said we create thoughts
And deeds as gifts we are
Answers to souls
Answers to life we climbed
so far
You always find yourself
A distant history holding close
The mountains your heart crafted
Chiseled into valleys
And back
On and on
Ponds shifted to rivers
Climbing up
downhill
Conquered this atmosphere
You always feared to say
Sometimes I didn't want
my light to stay
You always come back
and laugh just because
Your smiles
would turn into ongoing circles of gold
Laugh just because
a smile is what you were told
A broken smile can make a heart
shatter and turn cold
You always refused to say
In honesty
If a cry is a cry, why a smile
you walked along on your way
Sometimes I didn't want
my smile to stay
You always come back
To your path, past present
Today
You always arrive home
I have left you
to take care of my own
Susan Gerards
20-09-2019
Rollin.on the River…beautiful mirror for my thoughts❤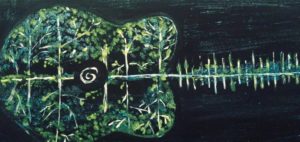 On the river again
The geese are speaking
Oh Canada
a new place to grow
It said so on the license plate
of the white S U V
The new Plate we have been served
for 2020
As my eyes watch the geese flying
Right wing first
my mind wanders
I wonder about those letters
all the while paying close attention
to my Surround Dings
The little nudges from Spirit
The subtle nuances of the ripples
of thought that play on the surface of the water
My mind wanders back
to the new plate
I wonder
if the letters S U V are really saying
See Under Veils
lift the veils
and vision a new place to grow
a new plate before you
a blank canvas each day
there for you to add the ingredients
and bear witness
to the joyous Feast
24/02/2020
Jeanne L. Thompson
Gratitude Guitar Acrylic on Canvas 2019
I love your confirmation for life & I agree:
"If the young woman can't go to Lapland, then Lapland must come to the Old Woman." (Leonora Carrington)
Es ist nicht nur der Völkerkrieg mit den Waffen, dessen Grauen und dessen Unsinn
mir klargeworden sind. Es ist jeglicher Krieg, es ist jede Art von Gewalt und streitbarem
Eigennutz, es ist jede Art von Geringschätzung des Lebens und von Missbrauch des
Mitmenschen. Ich verstehe unter Friede nicht nur das Militärische und Politische,
sondern ich meine den Frieden jedes Menschen mit sich selbst und mit dem Nachbarn,
die Harmonie eines sinnvollen und liebevollen Lebens.
Hermann Hesse, Prosa und Feuilletons aus dem Nachlass
Tagesdosis 19.6.2019 – Zeitbomben der Gesellschaft
thich nhat hanh-ich pflanze ein lächeln
I am the brightest star
I am a peace offer
I am feelings in a talent
I am songs
in your heart
I am a peace bringer
for I carry about peace
I am words within words
I bring you meanings
to the hurt
I was the one that flew
to light, infinite light
I am still the same star
at night
I am afar but not away
I am a peace bringer
I send you peace to the heart
For I give you strength
I was the peace bringer
From the start
Susan Gerards
26-10-2019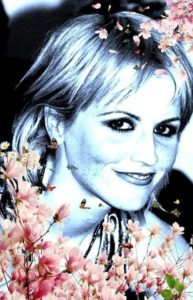 I remember you with flowers in your hair
You were the one that loved the sun
For its eternity
For shining back at you
Walking past the flowers on morning breaks
or afternoon walks
Rain had just left its mark
On grey pavement
and country roads
Smell the roses and see how the grass was still wet
Stroll through meadows
and let your mind settle for peace
I remember a country where all was new
And so did you
You were the one that cherished all
as if it were new
I remember you with flowers in your hair
and the sun shining back at you
Susan Gerards
18-10-2019
Picture art: Bernar Contreras Guerrero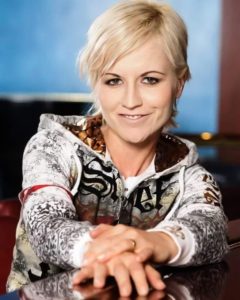 Remember me this way
My smile has something to say
Just like a Cheshire cat
I'm still bringing home the bacon
and the fat
The legacy I leave for you
is for when you're feelin sad or blue
This smile today is here to stay
Cause I"m in a place with no price to pay
For love is really our only de-Fence
It has nothing to do with.dollars and cents
For anything you gift with Love
has cosmic help from above
So stop this struggle, stop this greed
and use the residuals for those in need
I smile today like a Cheshire cat
and I'm here to help you out with that
Remember me, just like this
Love is the answer, love is Bliss
03/11/19
Jeanne L. Thompson
Today I saw your smile return
Your face a new canvas
Captured
ready for its colours
Today new dreams were planted
and held
by branches
As a triptych
framed white beauty
Staring at the snow
you mused about horses
You thought about
letting go
As today is tomorrow
Coming back
full circle
Today is yesterday
Today is the break of new
Yesterday's gone
While you seated
new roots grew
In a countryside that felt
you belonged
Your heart already knew
Tomorrow your plans
will walk along with you
As you sealed blank roads
and have set boundaries as goals
Today I saw horses' manes in leaves
I felt the touch of your soul
as I welcomed old grief
As Winter's almost tomorrow
and yesterday
was Autumn light
Shone into our homes and hearts
We look back
At the same time
we withdrew
As we said goodbye to the old
We welcome
the new
Susan Gerards
07-11-2019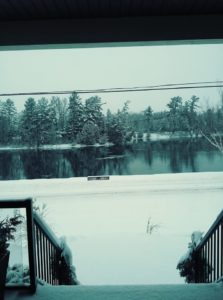 Tiredness met restlessness,
in a mirror
In echoing footsteps
You walked me, far across
Shadow not arrived
Yet your mind had planned
Wished for an easy way
Imprinted footsteps covered roads
Thick inviting blankets, icy white
beckoned
Let's settle for easiness, in this cold
Let's settle, for boundaries
You dressed up to say;
Let me go to inhabited fields
though untouched is the snow
Early Winter,
I was there with you, but I let you go
I see your reflection far across at the end
Sometimes tired or outworn
I can still feel your restlessness
Broken, branded
Unmeant, untouched
This soil holding the barriers, of hiding
snowy ground you were pacing
Feel how fragile
Feel this eagerness
Your safety
Your shelter
I still feel our restlessness
Tired of being us
Plunging down the stairs in Spring
I still feel your laughter
In my heart, I carry the snow
Be my reflection, as far as I'd go
Our songs we'd sing
Winter was our smile
Confided mirror for awhile
Far across at the end
Untouched, unbend
Fields redeemed your cries
Now Spring flourishes the way
Footsteps meet this soil in bloom
In lovingly leaves
In memories
In all
I met you at rest
I met you at restlessness
I held you in tiredness
I held you in protection
And left,
in safety
In my heart I carry all I know
Susan Gerards
06/12/2019
Picture credit | Jeanne L. Thompson
Veronika Fischer – Dass ich eine Schneeflocke waer' (Ein Kessel Buntes 31.01.1976)
Veronika Fischer – Die Stille
Die Stille spricht
Text: Gisela Steineckert
Hörst du, wie die Stille spricht
Was da knistert, wie es bricht
Das Eis im nahen See
Leben unterm weißen Kleid
Zur Winterzeit
Störe diese Stille nicht
Bäume knarrn im Mittagslicht
Der leere Apfelbaum
Hält die schwarzen Finger breit
Zur Winterzeit
Höre, wie die Stille raunt
Sterne hab ich angestaunt
Und der Schlitten gleitet sacht
In Winternacht
Hörst du wie die Stille klingt
Wenn ein Lied von Weihnacht singt
Es wird schon bald so sein
Frühling ahn ich im Geläut
Zur Winterzeit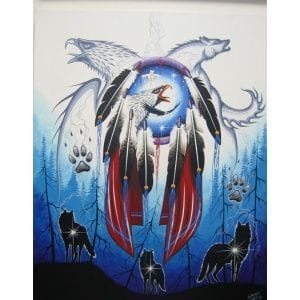 Grandmother Moon
What is it that you will speak with me about today?
I speak about freedom
For what is freedom but an awakening
An awakening to the passion that burns
within you
A rising of that fire
A choice to rise up
I speak with you about restrictions
For what are the ties that bind you
that incarcerate you in sorrow
in helplessness
In need
Everything you need is right here
right now
Like a bird contemplating flight
never grounded for long
I speak with you about wings
the wings of angels and guides in the spirit world
at the ready to lift you up
All you have to do is ask
I speak about surrender
For it is in the surrendering
that you most nurture yourself
just when you thought it was the other way around
The big birds are flying now
For it is the time of the Thunderbird
and the healing has already begun
05/02/2020
Jeanne L. Thompson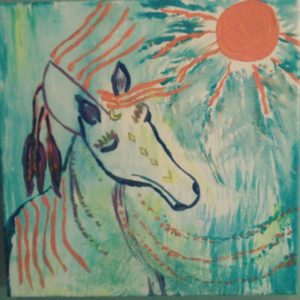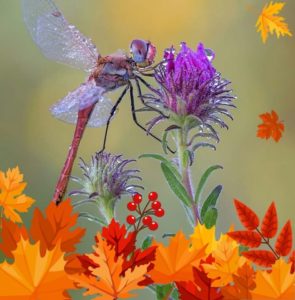 Pause.
Slow down.
Be still.
That is what is required of us right now.
It seems that we are "resetting" time itself.
I have always known that "time" is determined by consciousness, and consciousness
determines time. We cannot have a "Global Reset" unless we all slow way down and
allow our consciousness to operate at a higher (slower) pace.
This is our opportunity as so many of us are confined to our homes in isolation and lockdown exercises. We can stop "running" in busy busy circles and slow down to connect
with our soul and our inner wisdom.
This may be very difficult for some of us initially, even "busy" Light Workers. I have noticed a tendency for some to want to "explain" what is going on with a "narrative" that neatly fits their favorite theory. Well….maybe…but maybe also we are in a time of great transition and that we don't know and that is just the point. To be in the Mystery and the Unknown and still to live in Grace and Love. And peace. Slowly and deliberately, from day to day.
Like a Master. Like the Master that you are.
Don't let your head chatter overwhelm your heart power and energy. Don't fall into judgment and anger. Don't grasp for ready made solutions and narratives, and there are plenty out there right now. We, as Light Workers are creating a field of Peace and love right now that is lifting time itself to the new level of the New Earth. I am so proud of us as we consciously come together either on FB or in other groups to make the power of Love and Consciousness a real factor in this shift. As we slow down, we will shift. And we will shift others onto the New Earth timeline.
This is the Great Awakening!
Love to All of You!