Welcome To HHA
Letter from Africa by Jeremy Sherr
Acute Response
Jeremy Sherr Update 25.3.21
Jeremy Sherr's first FREE webinar 15th March 2020
Jeremy Sherr's second FREE webinar 22nd March 2020
Jeremy Sherr third FREE webinar 29th March 2020
DE Jeremy Sherr fourth FREE Webinar 13th April 2020
Jeremy Sherr FIFTH FREE webinar
Jeremy Sherr – Sixth FREE webinar 9th August 2020
homoeopathie_skorpione_androctonus
Jeremy Sherr | Proving Research
NEOT SHOSHANIM PHARMACY LTD.
Stings by red scorpions (Buthotus tamulus) in Maharashtra State, India: a clinical study
The effects of Indian red scorpion Buthus tamulus venom in vivo and in vitro
Toxikologische Abteilung, Klinikum Rechts der Isar
Vaccine Adverse Event Reporting System
Homöopathie – eine Zukunftshoffnung in der Pandemiebekämpfung?
Dynamis The School for Advanced Homeopathic Studies
HOG Homöopathen ohne Grenzen
Fallbeispiel omikron
Warum Homöopathie die beste Methode ist
Do you really think anyone would be a homeopath if it didn't work?
Camilla Sherr has an extraordinarily green thumb.
Lac felinum deters little critters
Great result of Monilia rot in cherry tree
Maasai clinic: Stomach pains and nausea gone, low blood pressure normal, body aches
gone, anger finished, sadness and depression gone. Never well since her cows were stolen. Rx: Aurum 12c daily for 3 weeks.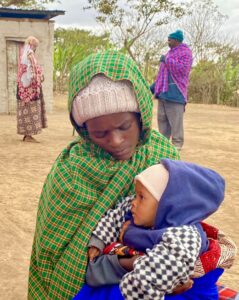 This 9-month old had TB (tuberculosis) when she was 2 months. As a result her spine is
deformed and protruding. When we saw her 4 weeks ago she couldn't sit, let alone stand.
Our volunteer Rebecca Stirrup gave her phos 12c and she is now able to do both.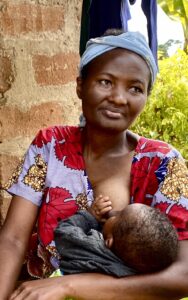 Happy International Women's Day!
Whats more wonderful than a great result in treating a mother with not enough milk,
a baby who looks like a 2- month old when he really is 6 months. Alfa Alfa 12c and theres
more than enough milk- the baby is chubby and everyone content. As it should be.
One year after bacterial meningitis: hydrocephalus, development retarded, daily fevers with convulsions 6 per day and several at night, involuntary urination and defecation
during convulsions. We saw him in March.
Gave him Apis 12c daily and saw him yesterday for follow up: fevers and convulsions
have stopped completely. COMPLETELY!!!! 🔥🔥🔥 28.04.23
The hydrocephalus has vanished, the head looks normal. The painful stiffness in legs has gone and he's now moving his legs. He has started babbling like a baby does. The staring and protruding eyes are less. The Mum says he is more alert and clearly better cognitively.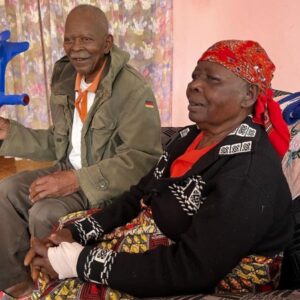 A Case of Prostate and Conium
We have been treating an elderly gentleman for nearly a year. He came with an enlarged prostate and trouble with urination, he couldn't empty his bladder and was experiencing discomfort in his lower abdomen. Drs recommended surgery but at 89 he was not happy with this option. Over the course of the year repeated doses of Conium have made a huge difference. His urination gradually normalised and the pain in the lower abdomen reduced and finally went. The hospital finally said he no longer required surgery!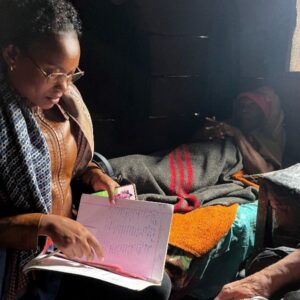 Anitha with a case of Cygnus Cygnus
Anitha and our team recently visited several bedridden patients to prescribe remedies. This elderly man lost his wife several years ago and he just can't get over his grief.
He has many aches and pains and finds it hard to walk. He has eye pain and constantly
watery eyes. We gave him Cygnus Cygnus (whooper swan). His eyes improved significantly and his family say he is more cheerful. It a marvelous remedy for grief where the person misses their partner or soulmate. Whooper swans mate for life.
Cygnus cygnus (Whooper swan)
Provings – Homeopathy for Health in Africa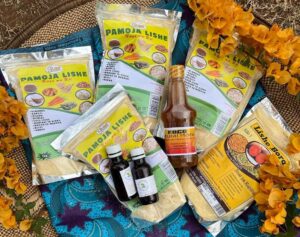 Eine Weihnachtsgeschenkbox
Each gift box comes with:
5kg Uji Porridge
1x 450g jar of local honey (full of anti-oxidants)
HHA homeopathic healthcare for two people,
over two months (consultation and 2 x remedies)
These food parcels feed some of the world's most vulnerable
citizens – orphans, elderly, and single-parent families,
many who live with HIV AIDS – and provide much-needed
healthcare over the holiday season.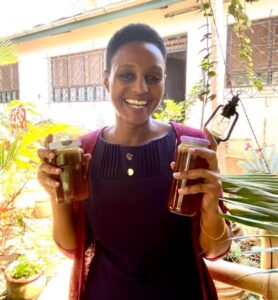 Each jar of honey in the HHA Holiday Gift Box
is supplied by Happy, a local entrepreneur.
Case of Partial Blindness and Epilepsy- Maasai Clinic
The story of this five-year-old boy is a remarkable testament to the transformative power of homeopathy. When he was first seen by Jeremy in Aug. 2022, his life was overshadowed by a series of health challenges. He was born with yellow fever. He is almost completely blind in both eyes. His mother first realised he couldn't see well when he started to walk and his vision has deteriorated since then. In addition to his vision issues, he had also
experienced several epileptic fits. His eyes were swollen, painful, and incredibly light-sensitive. The young boy had developed a coping mechanism, wherein he could see a little if he held something very close to his eyes and tilted his head to one side, enabling him to use the corner of one eye. He also kept his head down as much as possible due to his
extreme sensitivity to light.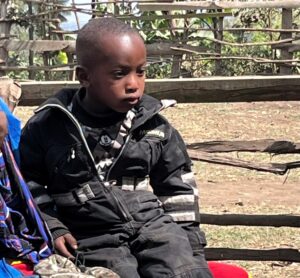 Eight months later, he returned for follow-up treatment with the encouraging
news was that he had not experienced any epileptic fits since receiving his remedy.
Although his vision had moments of slight improvement, he would revert to a state of being unable to see. This underscores the challenges of providing care in such remote
areas, where there are often long gaps between clinics, especially during the rainy season. However, it gave us hope.
The remedy was repeated in May and August 2023.
By September 2023, the young boy's life had taken a remarkable turn. His vision
had dramatically improved, leaving those who saw him before and after astounded.
The swelling and pain in his eyes had disappeared, and he could now look straight ahead and see much more clearly. While there is still room for further improvement, this child now has the opportunity to attend school and lead a much more normal life.
This incredible transformation was made possible due to HHA supporters and donors who help sustain these remote clinics, and of course the homeopathic remedy that played such a pivotal role.
These stories of transformation through homeopathy highlight the profound impact
that this holistic approach to healthcare can have on individuals and communities.
Update on our School Trauma Clinic
We continue to see amazing results at our school clinic as more children come back
for their second appointments.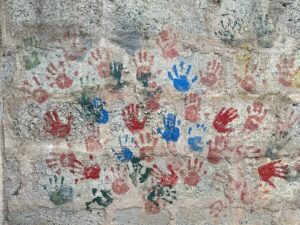 Photo: painted hands on the wall of the school yard
All the kids in the boarding school have stopped bedwetting.
There were about 12 children regularly wetting their beds. This is important as it not only addresses a physical issue but also signifies a profound shift in their overall psyche and well-being. It is also great for the matron and staff as you can imagine! Everyone is pleased. However, we would like to bring a particular case to your attention.
One little boy, aged 8, was given Androctonus (Scorpion) eight weeks ago and the trans-
formation for this child is hard to believe. He is literally a different person. He has lived
at the school for 3 years and had been subjected to severe physical and sexual abuse.
He was angry and withdrawn, and would hit other children. He was very, very sad and
alone. He hid behind the classrooms away from others. He would find insects and pull
their wings off and kill them. He was very slow in learning. He is changed child, according to his teachers and social worker! For the first time they have seen him laugh, he has started to play with other kids, and is happier. He is no longer cruel to insects. He is starting
to focus in class and we anticipate some improvements in his ability to learn in the
coming months.
Aspects of Scorpion
• Unfeeling, enjoy the violence
• Rage, cold, cruel, cutting off from the heart
• Hurt, feel isolated
• Ailments from disappointed love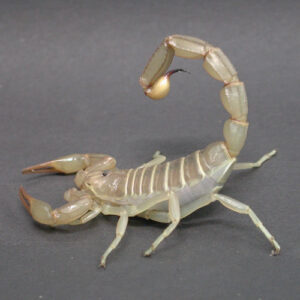 Materia Medica Video-Tutorials – Androctonus
Androctonus amoreuxii hebraeus
(Israeli fat-tailed scorpion) 1982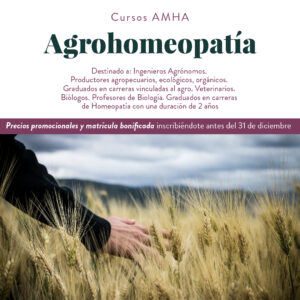 Camilla Sherr's Agri Homoeopathy Bundle
AgriHomeopathy – with Camilla Sherr
Agrihomoeopathie
To work
How to treat an entire field
Liste von Anbietern für samenfestes Saatgut
Emerald Ash borer killing Ash trees in the US
Frozen blooms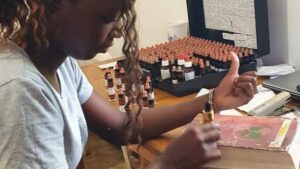 Dynamis The School for Advanced Homeopathic Studies
HOMEOPATHY FOR HEALTH IN AFRICA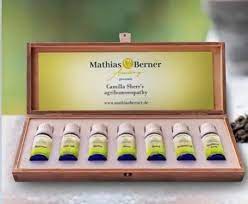 Remedien-Liste
"Ich habe Pflanzen, Gärten und Bauernhöfe mit Homöopathie behandelt.
Das ist ein ganz neues Feld und unglaublich faszinierend."
Camilla Sherr
1. Plant Tonic Für schwache, kümmerliche Pflanzen
(Arn., Calen, Sil., Psor., China, Sel.)
2. Grow well! Für gesunde und kräftige Pflanzen von der Aussaat an
(Arn. Calc-sul., Calc-car., Mag-car., Mag-phos., Magn-sulp., Kal-nit., Zinc., Met.. Mang., Bor., Kal-phos., Calc-phos )
3. Recover! Nach Verletzungen oder Umtopfen /Umpflanzen
(Arn-mon., staph., Calend-off., Acon.)
4. Bloom! Für maximale Blütenpracht
(Phos., Arn.)
5. Rooted! Weiche deine Samen darin ein (2-3 Stunden), um gute und gesunde Wurzeln zu erhalten
(Arn., thuj.)
6. Balanced soil Für einen Boden mit ausgewogenen Pflanzennährstoffen
(Kali-nit., Kali-sulph., Ferr-phos., phos., Mag-phos., Calc-c., mang., Zinc, Boron., Selenium, Cuprum, Kali-c., Kali-mur.)
7. Insectaway acute Bei akutem Insektenbefall
(Staph., Led., Sabad., Cimic.)
8. Insectaway chronic Für eine langfristige Stärkung der Pflanze gegenüber Insekten
(Sulph., Psor.)
9. Seedlings! Für kräftige Sämlinge – nur einmal während der Wachstumsperiode geben
(Sil., Arn.)
10. Too hot! Bei Hitzeschäden, zu viel Sonne
(Sulph., Dulcam., Ars-alb., Bell., Canth.)
11. Fungaside Zur Behandlung von Pilzbefall
(Thuj., Arn-mont., Sulph., Ozon., Nat-sulph., Ars)
12. Frozen Bei Frostschäden
(Acon., Verat., Borax)
13. NPK Zur Versorgung mit Makronährstoffen (Stickstoff, Phosphor, Kalium)
(Kali-phos., Kali-nit., Kali-sil.)
The more we learn about fungi, the less makes sense without them.
They can change our minds, heal our bodies and even help us avoid environmental
disaster; they are metabolic masters, earth-makers and key players in most of nature's
processes. In Entangled Life, Merlin Sheldrake takes us on a mind-altering journey into
their spectacular world, and reveals how these extraordinary organisms transform
our understanding of our planet and life itself.
Sie sind in der Erde, in der Luft, in unserem Körper. Pilze sind überall, aber man übersieht sie leicht. Sie halten uns am Leben, bauen Schadstoffe in der Atmosphäre ab und verändern das Verhalten von Tieren. Sie beeinflussen, wie wir Menschen fühlen und denken und sind für alle Lebensformen unverzichtbar. Sie existieren an der Grenze zwischen Leben und Tod. Der größte bekannte Pilz umfasst etwa zehn Quadratkilometer, wiegt mehrere Hundert Tonnen und ist zwischen 2.000 und 8.000 Jahre alt. Pilze verfügen über eine eigene
Intelligenz ohne zentrales Gehirn und können ihre Umwelt manipulieren.
Merlin Sheldrake dringt ein in das verborgene Netzwerk der Pilze.

Pilze…
…sind Grenzgänger zwischen Leben und Tod.
…beeinflussen, wie wir denken, fühlen und uns verhalten.
…verbinden Bäume zu gemeinsamen Netzwerken.
…können die Größe von Zypern erreichen und über 2.000 Jahre alt werden.
…verdauen Umweltgifte.
…sind der Schlüssel zum Verständnis unseres Planeten.
…manipulieren das Verhalten von Tieren.
…verfügen über eine eigene Intelligenz ohne zentrales Gehirn.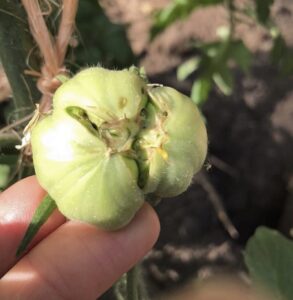 Q: "Why are my still unripe tomatoes splitting and cracking
and what can I do about it?"
A: not enough calcium in the soil.
Treatment: Calc-c 30c
Problem solved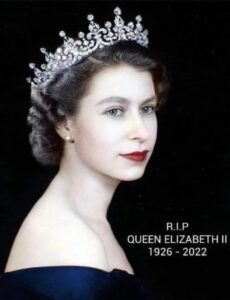 Queen Elizabeth II
1926 – 2022
A great supporter of homoeopathy
Queen Elizabeth II was an avid user and supporter of homoeopathy. She always travelled with her little leather medical kit containing more than 60 homoeopathic remedies.
In fact, it is said that she refused to travel without it. She also regularly used homoeopathy to treat her beloved corgis.
We honour and thank Her Majesty for her support of homoeopathy over the years.
Our condolences go out to her family, and to everyone mourning her loss.
Camilla Sherr FB
Photo: Stuart C. Wilson/Getty Images
My mother's ornamental apple tree was infested with ermine moth
(
tuomenkehrääjäkoi)- horrible caterpillars munching away at leaves, end result:
a tree straight from your Halloween nightmare, a sceleton with white spiderweb-looking stuff hanging off the bare branches. She gave the remedy on Thursday, went away for the weekend and on Monday all the caterpillars were gone!
Miracle! There's nothing you can do with traditional methods except squirt water with high pressure. Can you figure out the remedy? P.S. This year, for the first time ever, the apples are red and juicy instead of bitter and hard as rock! Maybe it's not an ornamental tree
after all
So first of all. All credit goes to my husband Jeremy Sherr.
The repertorisation:
Delusion snakes in and around her. Only remedy lac-c.
Remedy pic fits nicely to the feelings of disgust and white discharges.
TIH This is homoeopathy!🌟🌟🌟🌟🌟
So excited about this new agrihomoeopathy kit!
Now available at FB Roots and Wings or email tal.klug@yahoo.ie
Naturheilpraxis Dr. med. vet. Karoline Kretzdorn Homöopathie & Coaching
Kostenlose Vortragsreihe: "Allgemeine Homöopathie"
Tief verbunden auf wechselnden Pfaden,
Schatten und Licht.
Alles ist Gnade, fürchte Dich nicht.
Kapuzinermönch
NYUMBA YANGU
NYUMBA YANGU NI
NDOGO HAINA NAFASI
YA MAMILIONEA
LAKINI INA NAFASI
YA UPENDO NA
AMANI.
MEIN HAUS
MEIN HAUS IST KLEIN
ES HAT KEINEN PLATZ
FÜR EINEN MILLIONÄR
ABER ES HAT PLATZ FÜR
LIEBE UND FRIEDEN.
Homöopathin aus Tanzania
Ergreif mit Kraft den Augenblick,
bevor er dir entflieht und schmück
ihn mit der Tat.
Arwed Rossbach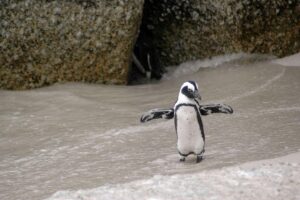 Cool! HOMOEOPATHY 4 PENGUINS🐧!
Research by vets at a Brazilian zoological park showed that homeopathic Echinacea and Avena sativa reduced signs of immunological stress in reproductive penguin pairs compared to placebo. In a double-blind, randomised trial, assessment of blood cell profiles over
a two-month test period showed that homeopathy maintained markers of immunological health, suggesting an improved response to physiological stress associated with repro-
duction. Homeopathic treatment of wild animals under human care is a promising area
of veterinary research, and findings of this study warrant independent replication: https://www.thieme-connect.de/products/ejournals/abstract/10.1055/s-0042-1751308?fbclid=IwAR2Ravut-5mNttdxG8YbtXNwJBUlh5WgncyyUX5EjOvY84A9CKeFCfpefk0
Karibuni Tanzania 🇹🇿!
Experience of a lifetime – 2 weeks of homoeopathy clinics
in unforgettable Africa with Homeopathy for Health in Africa
Hope to see you here!♥️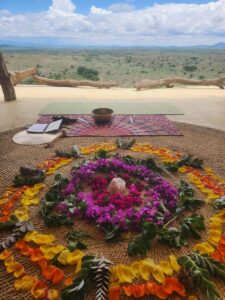 Mama Africa